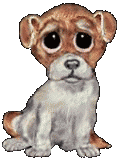 I Am Your Dog
Author Unknown

I am your dog, and I have a little something I'd like to whisper in your ear. I know that you humans lead busy lives. Some have to work, some have children to raise. It always seems like you are running here and there, often much too fast, often never noticing the truly grand things in life.

Look down at me now, while you sit there at your computer. See the way my dark brown eyes look at yours? They are slightly cloudy now. That comes with age. The gray hairs are beginning to ring my soft muzzle. You smile at me; I see love in your eyes. What do you see in mine? Do you see a spirit? A soul inside, who loves you as no other could in the world? A spirit that would forgive all trespasses of prior wrong doing for just a simple moment of your time? That is all I ask. To slow down, if even for a few minutes to be with me.

So many times you have been saddened by the words you read on that screen, of other of my kind, passing. Sometimes we die young and oh so quickly, sometimes so suddenly it wrenches your heart out of your throat. Sometimes, we age so slowly before your eyes that you may not even seem to know until the very end, when we look at you with grizzled muzzles and cataract clouded eyes. Still the love is always there, even when we must take that long sleep, to run free in a distant land. I may not be here tomorrow; I may not be here next week.  Someday you will shed the water from your eyes, that humans have when deep grief fills their souls, and you will be angry at yourself that you did not have just "One more day" with me.

Because I love you so, your sorrow touches my spirit and grieves me. We have NOW, together. So come, sit down here next to me on the floor, and look deep into my eyes. What do you see? If you look hard and deep enough we will talk, you and I, heart to heart.  Come to me not as "alpha" or as "trainer" or even "Mom or Dad," come to me as a living soul and stroke my fur and let us look deep into one another's eyes, and talk. I may tell you something about the fun of chasing a tennis ball, or I may tell you something profound about myself, or even life in general.

You decided to have me in your life because you wanted a soul to share such things with, someone very different from you.  And, here I am. I am a dog, but I am alive.  I feel emotion, I feel physical senses, and I can revel in the differences of our spirits and souls. I do not think of you as a "Dog on two feet" -- I know what you are. You are human, in all your quirkiness, and I love you still.

Now, come sit with me, on the floor. Enter my world, and let time slow down if only for 15 minutes.  Look deep into my eyes, and whisper to my ears. Speak with your heart, with your joy and I will know your true self. We may not have tomorrow, and life is oh so very short.

Love,
            Your Dog





JUST MY DOG
He is my other eyes that can see above
the clouds; my other ears that hear above
the winds. He is the part of me that can
reach out into the sea.

He has told me a thousand times over that
I am his reason for being: by the way he
rests against my leg; by the way he thumps
his tail at my smallest smile; by the way he
shows his hurt when I leave without taking him.
(I think it makes him sick with worry when he
is not along to care for me.)

When I am wrong, he is delighted to forgive.
When I am angry, he clowns to make me smile.
When I am happy, he is joy unbounded.
When I am a fool, he ignores it.
When I succeed, he brags.
Without him, I am only another man. With him,
I am all-powerful.
He is loyalty itself.
He has taught me the meaning of devotion.
With him, I know a secret comfort and a
private peace. He has brought me understanding
where before I was ignorant.
His head on my knee can heal my human hurts.
His presence by my side is protection against
my fears of dark and unknown things.
He has promised to wait for me...
henever...wherever--in case I need him.
And I expect I will--as I always have.

He is just my dog.
--- Gene Hill ---
www page:
My Dog

This piece originally appeared in Tears & Laughter
Copyright Gene Hill. All rights reserved.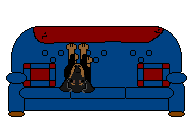 A PRAYER FOR ANIMALS
Hear our humble prayer, O God, for our
friends the animals,
especially for animals who are suffering;
for any that are hunted or lost or
deserted or frightened or hungry;
for all that must be put to death.

We entreat for them all Thy mercy and pity,
and for those who deal with them we ask a
heart of compassion and gentle hands and
kindly words. Make us, ourselves, to be true
friends to animals and so to share the blessings
of the merciful.

--- Albert Schweitzer ---




THE DOGS WHO HAVE SHARED OUR LIVES
The dogs who've shared our lives.
In subtle ways they let us know
their spirit still survives.
Old habits still make us think
we hear a barking at the door.
Or step back when we drop
a tasty morsel on the floor.
Our feet still go around the place
the food dish used to be,
And, sometime, coming home at night,
we miss them terribly.
And although time may bring new friends
and a new food dish to fill,
That one place in our hearts
belongs to them...
and always will.
---Linda Barnes ---

THINGS TO LEARN
FROM A DOG
Never pass up the opportunity to go for a joyride.
Allow the experience of fresh air and the wind in
your face to be pure ecstasy.
When loved ones come home, always run to greet them.
When it's in your best interest, practice obedience.
Let others know when they've invaded your territory.
Take naps and stretch before rising.
Run, romp and play daily.
Eat with gusto and enthusiasm.
Be loyal.
Never pretend to be something you're not.
If what you want lies buried, dig until you find it.
When someone is having a bad day, be silent, sit close
by and nuzzle them gently.
Thrive on attention and let people touch you.
Avoid biting when a simple growl will do.
On hot days, drink lots of water and lay under a shady tree.
When you're happy, dance around and wag your entire
body.
No matter how often you're scolded, don't buy into the
guilt thing and pout... run right back and make friends.
Bond with your pack.
Delight in the simple joy of a long walk.




Dogs Live Here

If you don't want to be greeted with paws and wiggly rears,
Don't come inside, because DOGS LIVE HERE.
If you don't like the feel of a cold nose or wet tongue,
Don't come inside, because DOGS LIVE HERE.
If you don't want to step over scattered toys,
Don't come inside, because DOGS LIVE HERE.
If you think a home ought to smell like perfume,
Don't come inside, because DOGS LIVE HERE.
But if you don't mind all this,
you'll be instantly loved when you do come inside,
Because DOGS LIVE HERE!
--- Author Unknown

What do you do with the old ones?
The ones that are past, their glory gone by,
The ones that didn't win, however they try,
The ones that did win, but later turned shy,
The first one you bought, that had a light eye.
They're eating their heads off, the food bills are
high.
What do you do with the old ones?
Find them good homes, the answer is clear,
But the only good home that mine wants is here.
Their own special sofa, covered with hairs,
They all cut their teeth on the dining room chairs.
The safe and familiar paths of their days,
The garden, the outing, their own funny ways
That only I know... and even their food
If not given by me, wouldn't taste half as good.
So now I'm deep in old ones, who're not good at all
Who clutter the sitting room, kitchen and hall,
Who need to be brushed, to be walked, to be fed,
Who only want me to put them to bed!
They're faithful and loving and set in their ways,
So I'm stuck with them all, for the rest of their
days, But I have to confess that when we do have to part
I'll miss them so much... it will just break my heart.
---
Author Unknown