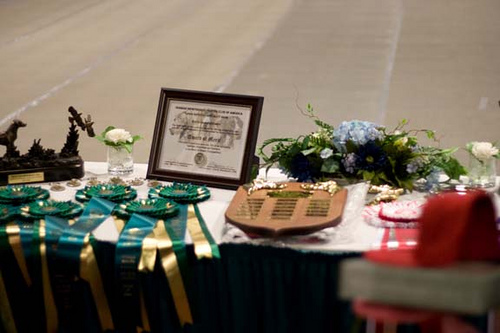 Award Of Merit and Breed Ribbons/Trophies

(Thank you to Lynn and Dominic Pettinato for all the great photos)

We traveled to Nationals with 4 dogs, 2 were entered. Dixee and Debbie made the trip alone as did Lin and Jennifer with Ammo. All did well and we are very happy. Dixee was 2nd in the Field trial class, Fern was 3rd in the Hunting Bitch class and Ammo made it all the way to the final cut in dogs, owner handled and brother Sherman was handled, very nervously, by myself to the final 2 dogs in Best Of Breed and was awarded the First Award Of Merit...a breeders dream come true. I know I did not do Sherman a whole lot of justice but he held in there with me because of his love for me and the love of performing. We met a lot of new friends and thank those who were supportive and gave me advice throughout the show. We are looking forward to next year. Judges critiques coming soon.:


See
Photo Gallery
at bottom of page for Nationals Photo Gallery
Sherman 1st Award Of Merit Judges Critiques
From Hunting Dog Class
 A very stylish dog. Beautiful porportions, lovely headpiece and in beautiful condition. It was a real pleasure to put my hands on the dog and feel solid muscle, right from the tip of his nose all the way down to his hock. After a few handling lessons. the dog was well presented at the correct speed and I was able to fully witness his virtues. Very nice dog.


From Best Of Breed
BOB Winner was given a run for his money by my Judge's First Award Of Merit the Hunt Dog. Very similar in balance, make shape and style.  I was pleased when the handler finally relaxed and showed him in true Gun Dog style.


From Award Of Merit


Watch out for my Hunting Class Dog, as he is one to watch.

No other critiques given for below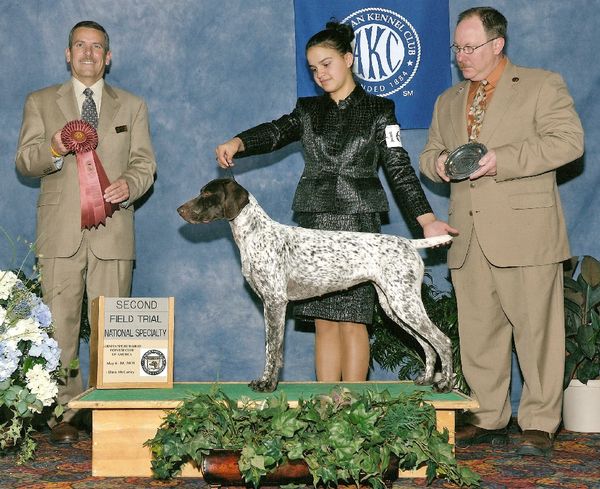 Dixee 2nd Place Field Trial Bitch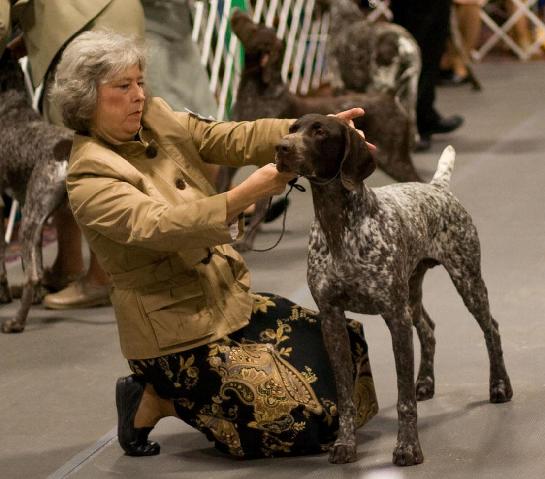 Ammo made it to the final cut of 12 in Best Of Breed!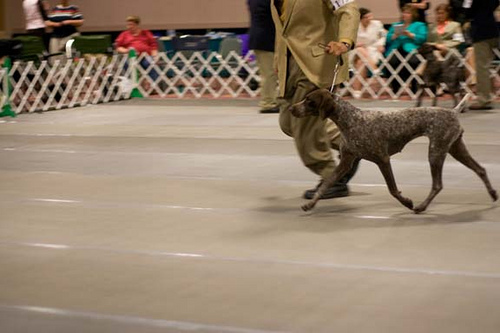 Fern 3rd Place Hunting Bitch

You are visitor number: 396926