What started out as a Nationals trip to Wisconsin with all 7 show puppies coming as well, ended up with only 3. Next year will be different with all of them maturing and being more competitive for the BOB class as so many finished very young. Ammo and Dixee finished a week prior with back to back SS majors. And Kona & Sherman finishing at just 11 & 12 months old. We have had a wonderful time with our pups and look forward to seeing them all there next year as Specials as well as our up and coming
Bo X Echo
litter that is being co-bred by Robin & Rita Remondi. We will also have babies out of our Rooster and Mysti (Briarwood GSPs). I want to thank Sue Richards for being my travel companion and getting us there safely and Joaquin Fernandez for lovingly handling Fern.
Fern is awarded Reserve Winners Bitch at Nationals Host Show
Class entry of 22 and total bitch entry of 66!
Judge stated she loved her and would take her home (0: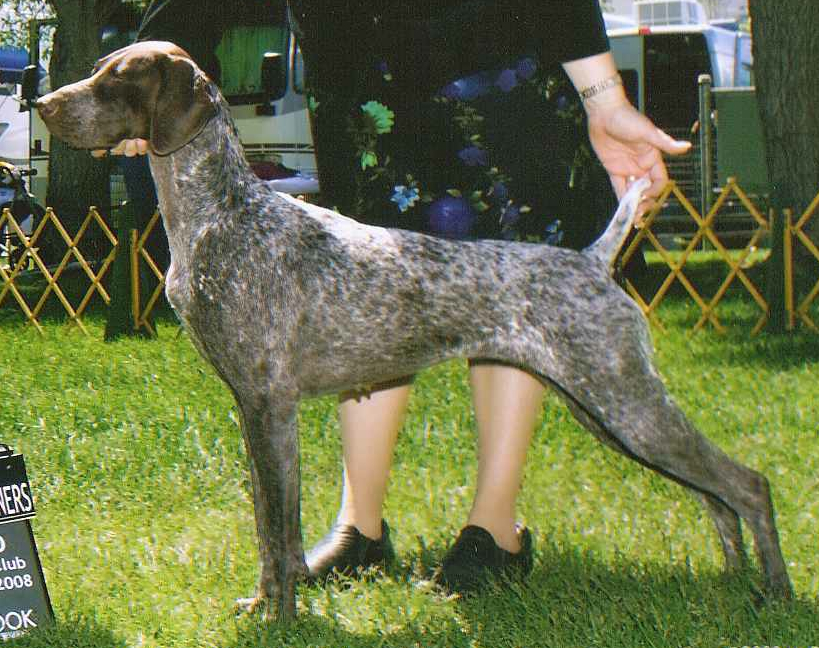 Fern. *Not official picture from Nationals

Sherman took a second in Hunting dog out of 8 breeder/owner handled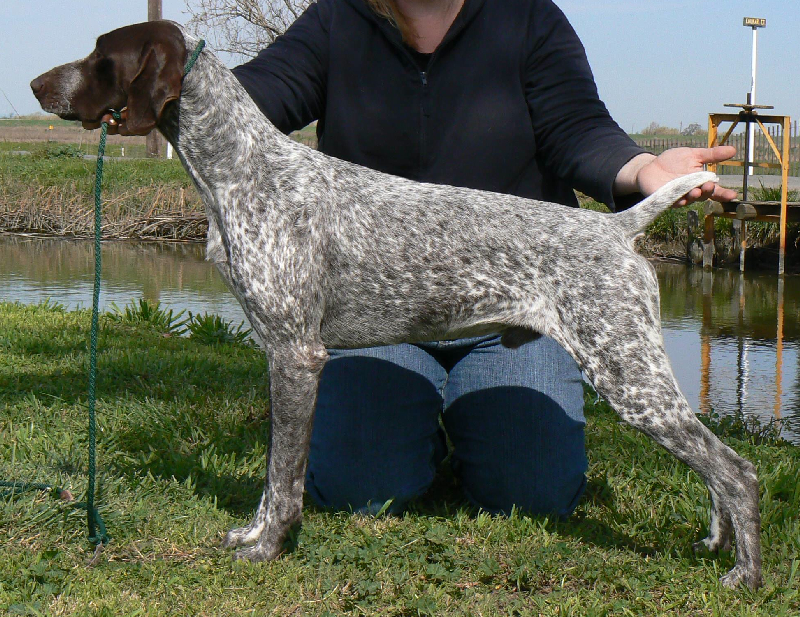 Ben made the final cut but could not contain himself for the final go around.
(Novice handled) Ben finished his Championship 2 weeks later..yaye!!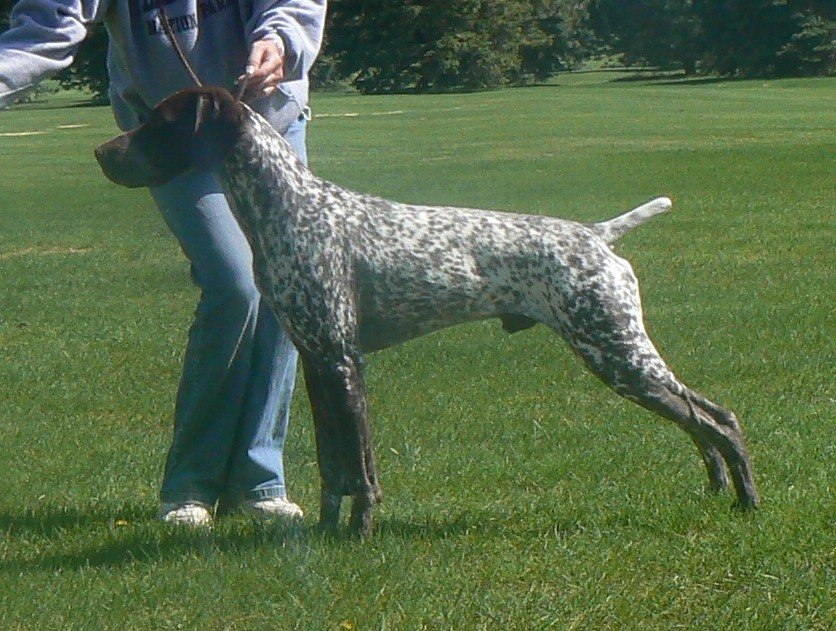 You are visitor number: 396637