RIP baby boy. 💔 9/29/06 to 5/14/2020
Edelmarke Ben Rockpoint Alder "Ben"

Click images to enlarge
---
Cardiac OFA  GSP-CA846/14M/C-PI    (Normal) Hips GSP-13617G24M-VP
CERF # GSP-1834/2007--15    (No inherited eye disease found) Dilute Clear, LD Clear, CD Clear
Retired
Frozen Semen Available 
 
Ben is out of our 2006 Bo X Frieda breeding. He was a mischievious puppy and is still full of spunk which keeps his parents, Jerry & Nancy Alder of MI, on their toes. This attitude is also what makes his a phenominal show dog as well. Ben is very confident, birdie and knows no strangers. He is always "up" in the ring and is a moving machine. He is very much like his dam Frieda in that regard.
Ben spends his days taking walks in the woods, playing, and being completely loved and spoiled by his parents...as it should be!
Ben started his show career at the GSPCA NSS and made the final cut in every class. If he would have kept his feet on the ground when the crowd clapped, he probably would have placed. He was just too happy! After the Nationals, Ben took a 4 point Specialty Major at the GSPC Of Michagan SS under Mrs. Viginia Lyne. He also took Best In Sweeps that day. The major was only 1 dog shy of a 5 point major! Ben finished his Championship at the Kalamazoo KC show under Judge Pluis Davern with a 4 point major. He was shown very limited and we are very proud of this young boy.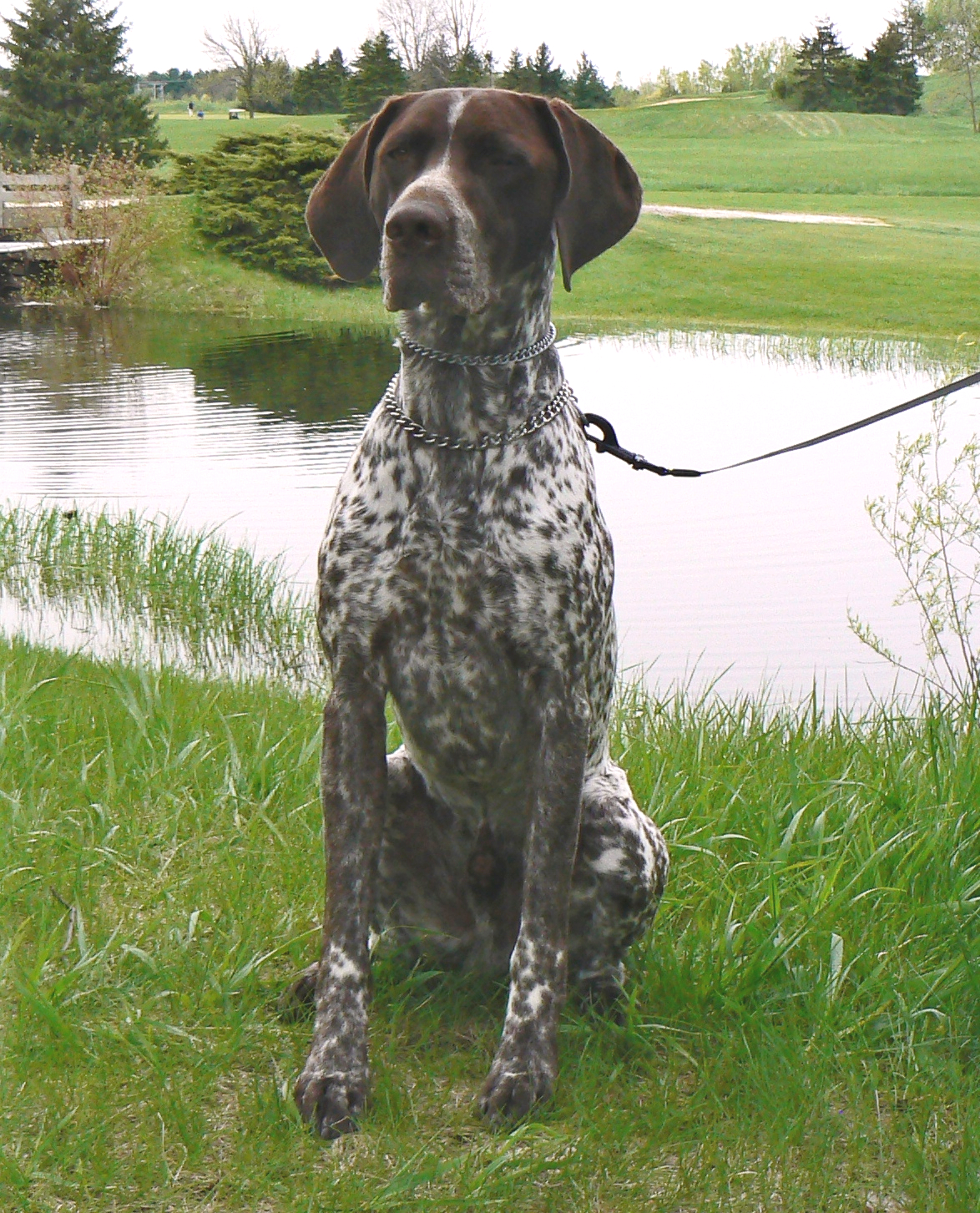 We want to thank Ben's mom and dad for doing so much with this gorgeous, young dog and for giving him such a wonderful home and life.
---

You are visitor number: 397228