Thrasher April 6, 1990 to June 26, 2006


Click images to enlarge
Owned by Kevin & Lisa Gaede
---
Sir Dukes Von Thrasherhunde
April 6, 1990 to June 26, 2006
Thrasher's Online Photo Album
This is a tribute to our first German Shorthaired Pointer together, Thrasher. Thrasher  passed away at the age of 16 years old. (2006). He had been an awesome hunter, hiking partner and all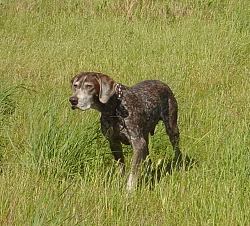 around best friend. He loved to hunt, had a HUGE run, loved to caml & backpack and being a couch warmer.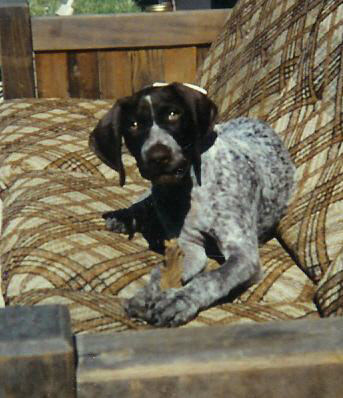 He always expected to be covered up at night when was cold. He's was very spoiled.
Although we never titled Thrasher, he will be a Champion to us. He was our first "once in a lifetime" dog.
Thrasher throughout the years...
You are visitor number: 396708